Opportunities To Serve
There are many ways you can serve, whether in our church, local community or special mission trips.  We've listed a few below, some with links to their websites or Facebook pages.
Pine Ridge Mission Trip, July 2018
You Can Be Part of This Mission
Each summer we have been blessed to send a mission team to Pine Ridge Indian Reservation in Sharp's Corner, South Dakota.  In July, 2017 our team served by:
conducting one week of VBS-type camp for local youth
providing older youth with some basic life skills
providing two day-trips for the older campers
providing meals and snacks for campers
helping with camp and church construction projects
building picnic tables for camper families
We also provided two pallets of Tender Mercies (10,560 meals)
We encourage you to prayerfully consider if God might be calling you to join us for the 2018 Mission Trip.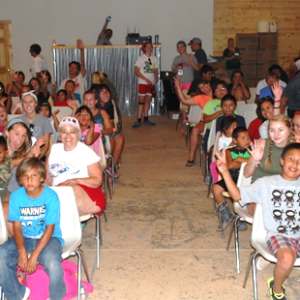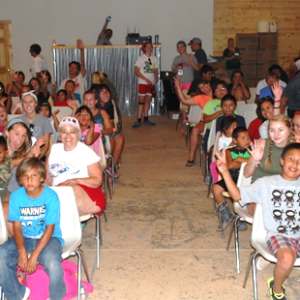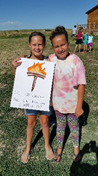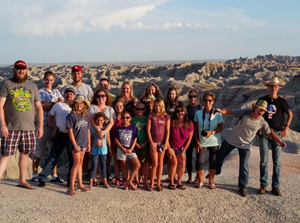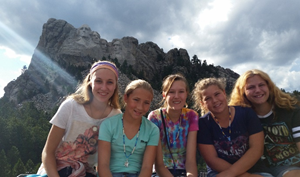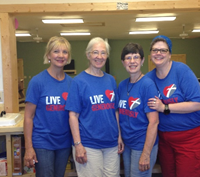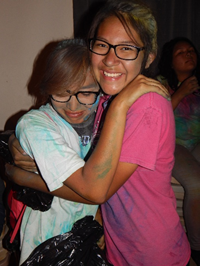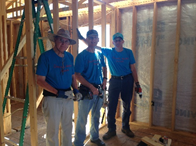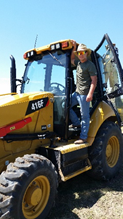 Midwest Food Bank
Join us each month as we bring volunteers to the Peoria office to help pack and load food for this faith-based organization whose mission is to alleviate hunger and poverty by gathering and distributing food donations to not-for-profits and disaster sites without cost to the recipients.
Music Ministry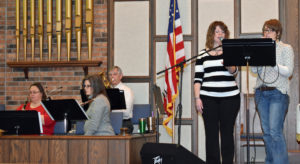 "Make a joyful noise unto the Lord" through adult choir, children's chorus, praise band and special music – both vocal and instrumental.  No matter what musical gifts you have, we will welcome them as part of our worship!
Open Arms Food Pantry
We collect donations for this food pantry designed to serve those in the Metamora area.
Reclaimed Resale
Do you have gently-used items that others might want?  Consider donating them to Reclaimed Resale, a 501(c)(3) non-profit organization whose mission is to accept donated goods and transforms them into proceeds and gifts that enrich the quality of life for our students, families, and local charities.  If you would like to become involved, check out their Facebook page.
Visit Reclaimed Resale Facebook Page
Weekend Snackpack – Metamora Area
This volunteer-run organization provides food for students in our area schools who qualify for free or reduced lunches, or have special needs.  We serve children at Germantown Hills Grade School and Junior High, Metamora Grade School, Metamora Township High School, St. Mary's School and Riverview School.  Please contact us if you would like to donate food, time or dollars to this program.
Want to Serve the Church Directly?
We have need to fit your gifts – whether it's mowing, cooking, office help, sound and video, nursery, greeters, ushering, driving the Snyder Bus, or teaching Sunday School – we need you.  Don't see your area of interest listed?